Kunshan Wavelink Electronics Co., Ltd.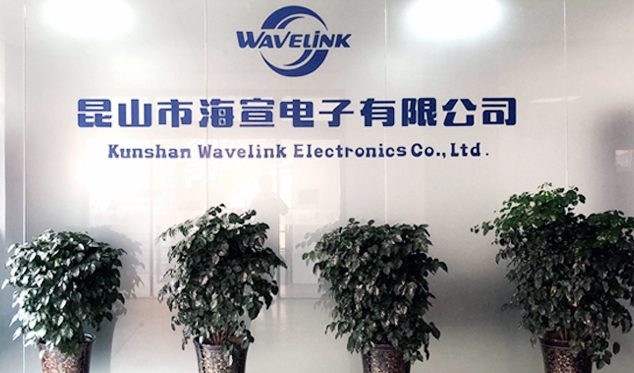 Kunshan Wavelink Electronics Co., Ltd. is located in Zhangpu town, Kunshan city. It enjoys good production and operation environment, 50KM away from Shanghai Hongqiao International Airport, and 83KM away from Shanghai Pudong International Airport. Wavelink designs and manufactures a wide range of products including VHF/UHF antenna, GSM/GPRS antenna, 2.4GHz antenna, 3G antenna, 4G antenna, 5G antenna, GPS antenna, Combo antenna, TV antenna, RF cable assembly, RF connector and so forth. We strive to be leader in telecommunication industry by providing quality service, taking part in ongoing training, and remaining up to date on the latest technology and practices. With over 10 years of experience, we guarantee good quality products with nice service. Normally the samples can be shipped out within 3 working days, small orders can be shipped out within 7 working days. We think "outside the box" to provide innovative solutions to our customers' unique requirements. OEM and ODM are supported with high quality products at competitive price with fast delivery. Our mission is to make us a professional antenna solution supplier to contribute for the IoT world. We have got ISO9001 certificate in 2018. Let our extensive industry experience and design capabilities provide you the competitive edge for your projects.
Company Name:
Kunshan Wavelink Electronics Co., Ltd.
Major markets and proportions:
North America 30%
South America 10%
Eastern Europe 10%
Southeast Asia 30%
Africa 5%
Oceania 5%
Mid East 5%
Eastern Asia 5%